Collecting your rectal (bottom) swab sample
---
Relax and follow these simple steps
A rectal swab can test for chlamydia and gonorrhoea if you've had anal (in your bottom) sex. 
You might find the following tips helpful:
Read the printed instructions in your kit first - this has the most up-to-date information


Give yourself enough time, so you're relaxed. 


If you think you need to poo, it's best to wait until a while after you've done this so your rectum is empty before you take the swab"
Here's your step-by-step guide on how to collect your sample
Before you start
Before you take this sample, it helps to wipe or clean your bottom.


Wash your hands


Unpack your kit


Consider your location, it's best to take your sample in the bathroom so you can wash your hands before and after.
Be careful you don't touch the tip of the swab. Once the swab is out of the packet, try to make sure the swab doesn't touch anything else apart from the area of your body you are swabbing.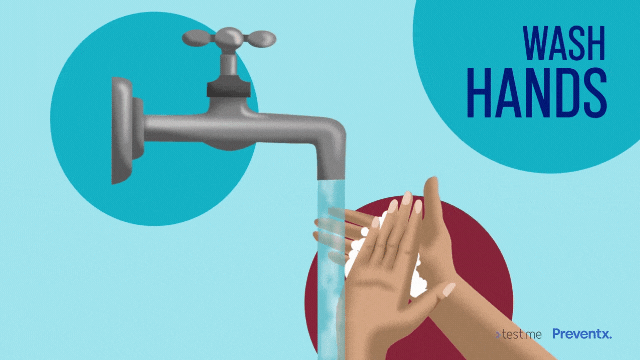 Take your test
01. Collect your sample
Wash and dry your hands before opening the sample kit. 
Hold the swab 3-4cm from the tip


Find a comfortable position. This could be sitting on the toilet or bending over.


Insert the swab 2-3cm into your bum hole (rectum). If you feel resistance it can help to twist the swab as you insert it.


Gently rotate the swab 5-10 times


Continue rotating the swab as you gently remove it.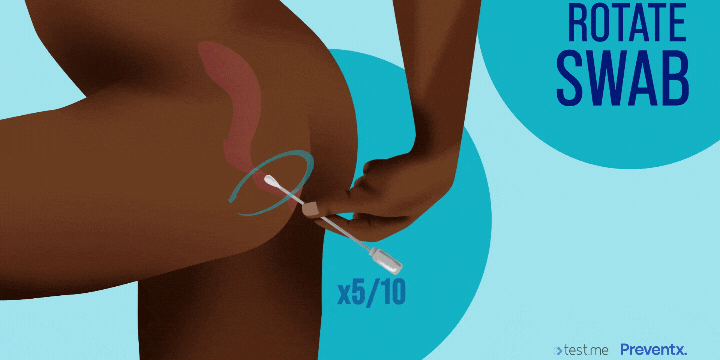 You're all done, get ready to return your samples to us. 
02. Returning your samples
Place the swab back into the collection tube, pushing tightly to close the lid


Place sample collection tube into the transport pack.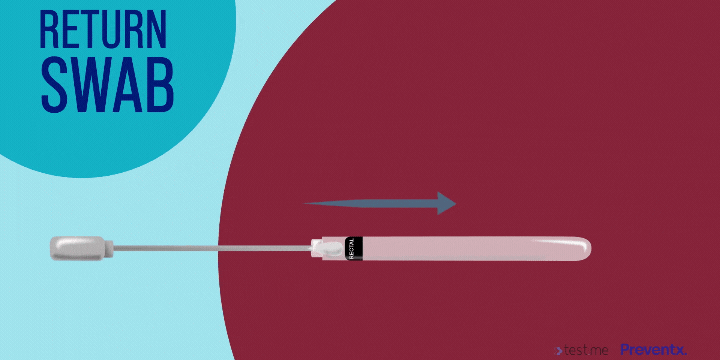 Place your samples in the box with the completed return slip. Insert the two large tabs into the slots and seal with the security tape included in the kit. 


The box is free to return, so pop it in any postbox.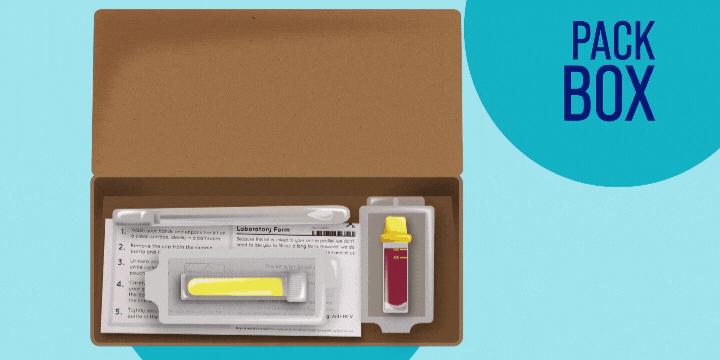 Last reviewed March 2022